Wouldn't it be great if all that money you spent on SEO month after month became an asset rather than a liability?
Did you know there is a way to create your own SEO that doesn't rely on third party providers, takes far less time than traditional SEO, is far cheaper long term and lets you control everything from beginning to end?   
Here are the many problems of "Traditional SEO"…
 Takes a lot of time to rank new site – If you are going to rank a new site, you'll need a lot of links. But link too fast and that may cause some problems from Google. 
 Loose your links over time – Almost all linking strategies loose links over time. That's why you always need to be link building…always! 
 Expensive – Link building is an ongoing necessity. It never stops and therefore you pay in either time, money or both. But you do pay! 
 Wasteful – All of the cash you are spending is going down the drain. Once spent, there is no other way to recoup that  money other than what you make of the ranking site. It's a one time investment that dwindles quickly. 
 Indexing Problems – Say you get a fiverr gig or build links using your own software, how many of those links actually get indexed and counted by the search engines? Not many! So that means pay for another service to get them indexed or spend even more time doing it yourself. 
 Time consuming – Even if you outsource a lot of your link building, it still takes a lot of time to find reputable people and services, update accounts and keywords, and if you are still doing your own link building, that is pretty much a full time job! 
 No URL lists – When you are using most SEO services, you rarely get URL lists to show clients or build additional links to in order to get those links indexed or make them more powerful. 
There really is a much better way…
The Power of using High PR Private Networks for SEO and rankings… 
 Fast – It is far faster to rank a keyword using a few high page rank links than it is using thousands of low quality links. Just one PR 3 link is worth thousands of low quality PR 0 links. 
 Safer – Building a ton of links to your site can bring Google's prying eyes pretty quickly. But building a few PR links each week or month brings a lot less attention to your site than other SEO practices. And because these are quality links, even a human reviewer is less likely to penalize your link building efforts. 
 Efficient – Because you are focused on one network of sites, all of your time and money is focused and management of usage of your links is far easier so you spend less time link building and more time create revenue streams with your ranking sites. 
 Cost Effective – A lot of people hesitate with the start up costs of a high PR network. But how much does it cost to be building links for all of your sites each month? Or always buying the latest gadgets and link building software? Plus all of that money you're spending is going to help other people's networks. Why not invest that money into your own network that increases in value each day rather than lining other people's pockets. 
 Time Effective – How much time does it take you to find a new piece of software, learn to use it, then actually operate it and build links with it? Or how do you find reputable link building services, test them and really use them to their full extent? Having your own network there is no fancy software to learn and no services to look for. You focus all of your time, money and energy one one thing, that's it! 
 Control – You have complete control over your network and everything on it. That means you don't loose links over time. Nor do your links "roll off" the home page in a day like paid networks. Private networks are Profitable – There area a lot of ways to monetize a private network. You can place affiliate offers on your sites, just NOT Adsense! You can sell links to others. People are paying a lot for quality links, especially if the links come from high quality sites like the ones I teach you to create. This could be a business in itself! And you can charge a monthly fee. Then you are generating reoccurring cash rather than spending it! 
 Control more traffic – If you build your sites correctly, they too will receive traffic and rankings. You can choose to redirect this traffic to your money sites, monetize it, or just control more SERP listings spaces so when people search for a keyword, you can have the number one and two positions. 
 Hand off Indexing – If you are getting links from a high PR site you control, you links will always get indexed. And if you create content the way I outline, you won't need to worry about ever getting deindexed or problems with the search engines counting the links. 
 Panda Proof – If you build your network correctly, you don't need to worry about Google algorithm changes or Panda updates. Using a private network is actually a lot safer than most other forms of SEO. Because done the right way, you are just giving Google exactly what it wants.  
There are definitely a lot of do's and don'ts when it comes to building a highly effective and efficient High PR Private Network. And it took me a very long time and a lot of cash to figure it all out.
And yes, you can figure it all out on your own if you have the time and money. Or you can simply bypass the learning curve and get your network up and running ASAP and begin building an asset now. The choice is yours. 
Here is a quick list of the benefits of becoming a High PR Bacon member… 
 Articles, videos and other tutorials and resources that teach you in sequential steps how to build you own private network. These are clear and "over the shoulder" tutorials that leave no step unexplained. 
 A systematic approach to finding domain names with high PR that don't loose their PR overnight when the next Google PR update happens. Just this one step can save you tons of time, money and frustration! 
 What to do after you purchase your domains and how to keep your domain's 'link juice.' And steps you can take to even grow that PR. What WordPress themes and plugins to use for a minimum footprint. A very important step. 
Useful Firefox plugins to help you find PR pages that may be hiding and overlooked by others. For example, I recently paid $12 for a PR 2 domain, but there were 2 PR 3 inner pages! 
 Learn how to see if a domain's PR has been faked. Sometimes it isn't so obvious. You should have at least two completely different strategies to be sure a domain's PR is authentic. This video can save you a lot of money! 
 Understand what types of content you should be using and how to easily get that content to your network. The difference between placing content on 10 sites and 100 sites is hours of work. There is a better way to syndicate content. 
 How to create fantastic original content that Google loves, indexes and is perfect for link building in half the time it takes to create all original articles. 
 What is SEO Hosting? Should you use it? Who is reliable? What are different class C IPs and why are they important? Do you really need them? 
 Everything you could possibly want to know about building a High PR Private Network that ranks your keywords and builds an asset that will increase in value over time. If you ever decide to retire, you'll be able to sell your network for a pretty penny. Especially if you've set it up the way I teach you.
Here's a quick snapshot into what the member's area looks like. As you can see, the content is broken down into easy to understand and implementable steps that you can follow. When ever it makes sense, there is an article explaining the steps and a video showing you how to do the steps as I perform them. 
There is also a handy "Notepad" function on all of the posts and videos so that you can take notes or keep track of what you've learned so far.  It's really helpful to keep track of how far you've watched a video if you happen to get interrupted and need to close down your computer.  Just write yourself a note on the time in the video so when you return, you can jump straight to it.

And a hover Glossary for any new terms you might not be familiar with. SO no need to run to Google every time you learn a new term. Just hover your mouse over the term in blue, and a small pop up will appear like a tiny dictionary.
So what are you waiting for?
Take control of your SEO campaigns and stop wasting your time and money using third party software and services that leave you no long term benefits and thousands out of pocket. 
Act NOW! Join right now before this becomes a monthly subscription!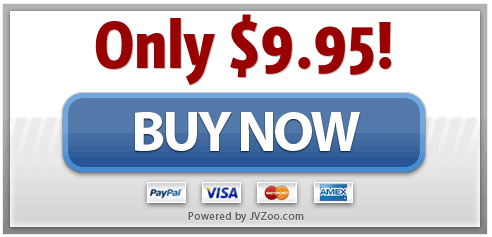 And yes, there is an unconditional 30 Day Money Back Guarantee. If for some reason you feel this isn't for you, although I can't see how, I'll give you every penny of your investment back with no fuss. So take advantage of this before I raise the price or stop selling this. I don't want too much competition in these awesome money niches
William (Bill) C. Allen